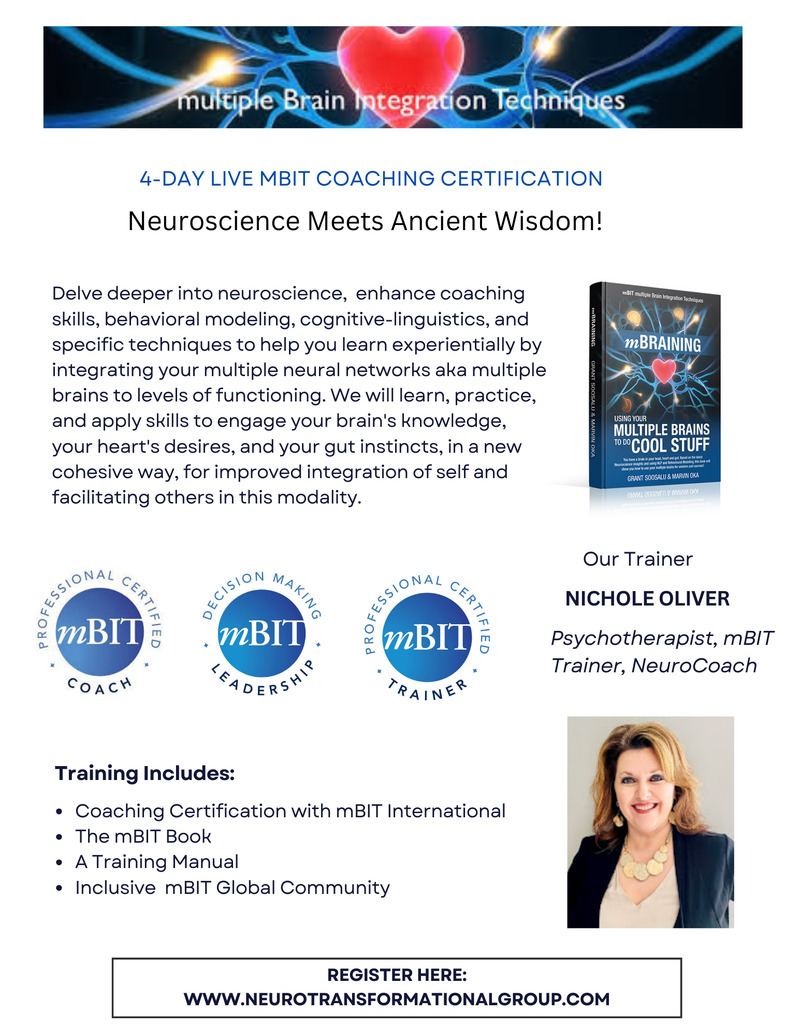 MBIT Live Training- Winter 2023 NeuroTransformationalGroup.com
Multiple Brain Integration Technique (MBIT)"MBraining" NeuroCoaching Certified Coach Trainer. MBIT is a suite of tools and techniques for communicating with, integrating and harnessing the power of your multiple brains (head, heart and gut brains). In developing mBIT, what they discovered in essence, is that each of your brains has a competency that is its 'highest expression' and that the three brains, when operating via these competencies, produce synergistic effects and bring greater wisdom to decision making, relationships and life. The highest expressions are Compassion (heart), Creativity (head) and Courage (gut). When all three work together they produce amazing results! This is for personal development, coaches, counselors, consultants, and leaders. For Further Details: NeuroTransformationalGroup.com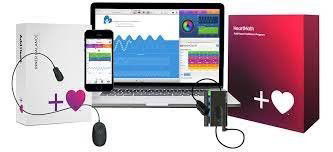 HeartMath Coherence & Breathwork Training
HeartMath Coaching can bring your physical, mental and emotional systems into coherence. " Heartmath breathing techniques with Inner Balance™ Trainer provides you with the simple techniques you need to manage stress, revitalize energy, and restore mental and emotional balance and resilience. The technology displays your heart rhythm, measured by Heart Rate Variability (HRV), which indicates how emotional states affect your nervous system and how you feel. HRV offers a unique window into the quality of communication between the heart and brain, which directly impacts how you feel and perform" – Reduce anxiety, fear, worry and trauma.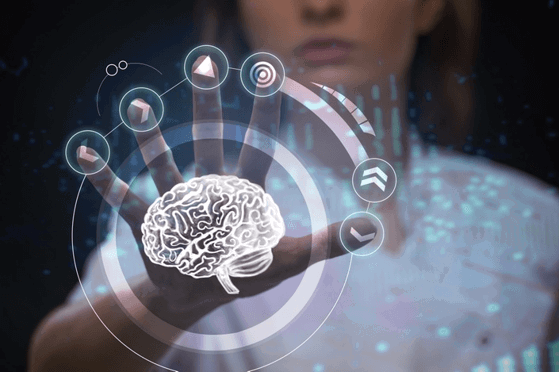 Courses & Consultation with Applied Neurosience
Feeling "stuck," with the systems you have in place? Uncover the "why and how" undermining you and your teams various personality types and behaviors. Building intrinsic motivation and understanding people's needs and barriers while creating higher value in yourself, your work environment, and in your network. Gain advanced skills based with applied neuroscience, move through subconscious mechanisms. Develop core competencies in leadership with a trauma sensitive perspective. Build resiliency through proven brain integration techniques, network while building self-awareness and navigating business in a transformative new way.