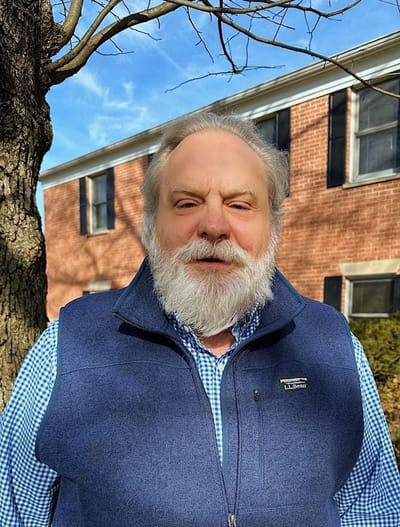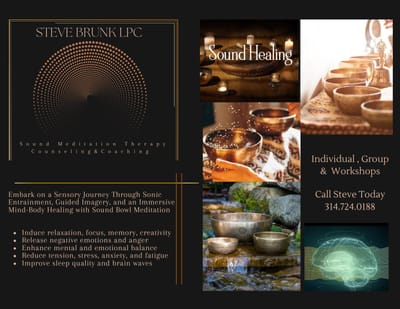 Meet Steve, your trusted and compassionate Licensed Professional Counselor and mBIT Coach! With expertise in trauma, PTSD, and abuse, Steve is your valued resource for healing and recovery. But that's not all – he's also skilled in helping clients conquer addiction and substance abuse, as well as managing anxiety and depression. Steve caters to adult individuals seeking a path to wellness and offers individual and group therapy sessions. What sets him apart is his specialization as a Sound Meditation Therapist, Guided Imagery, Mindful Practices utilizing Jungian Theory, and trauma-focused techniques in Group Therapy making him uniquely qualified to assist first responders, police officers, firefighters, and veterans on their journey to mental and emotional well-being.
Steve holds a Master's in Counseling from Webster University Bachelors in Psychology. He was a founding creator of the Trauma-related Healing for Heroes program and has extensive experience in Inpatient Substance Abuse and Recovery. Additionally, Steve was a significant contributor at Harris House Foundation. Steve's therapeutic approaches, include Gestalt and Transactional Analysis, Mindfulness, Motivational Interviewing, REBT, and CBT. This is offered in group settings and for personal engagements as well.
Steve is a dedicated Volunteer Facilitator at Raven (Batterers Intervention Program) and a notable Presenter at CenterPointe Spring CD Conference, demonstrating the use of CD and Himalayan singing bowls for enhanced mindfulness. Engaging Presenter at CenterPointe Fall Conference at Old Hickory Golf Course, highlighting mindfulness, singing bowls, and Native American flute for their healing potential. Furthermore, Steve's affiliation and membership include The American Counseling Association (ACA), The Mankind Project, and the New Warrior Training Adventure.
Embark on a transformative journey towards a brighter, healthier future with Steve's counseling and coaching services. Your path to healing and well-being starts here. Call Today! (314) 724.0188